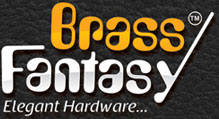 Vision

To become a Paramount & the most innovative Brand for Brass Architectural Hardware Products. With appliance of Cutting Edge technology and Employing Trained & Skilled Workforce we Strive to achieve Highest Quality & Absolute Customer Satisfaction.

Mission

We believe in refusing various Projects, so that we can maintain our focus on the few projects that are highly important as well as meaningful to us. We do not believe in settling for anything less than excellence in all groups in the company. We are honest enough to admit when we are wrong and also have the courage to change ourselves for the better. We are a client centric company and we are working towards building a place where clients are welcomed to discover the Quality Product they desire. As a manufacturer we assure that all our processes are eco-friendly and we provide healthy and friendly working conditions. We follow Ethical policies in every stage of business cycle to ensure ideal business practices.

Why Us ?
Ability to fulfill bulk orders
Timely delivery of orders
Quality-approved products
Large product line

"QUALITY IS OUR PASSION & INNOVATION IS PROGESS" This is the mantra that has resulted into a cutting Edge Paramount Quality brand " Brass Fantasy".

Brass Fantasy is a Premium Absolute Range of Brass Architectural Hardware Products developed by Riddhi Enterprise. Providing Quality Hardware Products & Excellent Customer Satisfaction have been the key ingredients of our Company.

With the experience of over 15 years since inception of Brass Fantasy in 2001, we have been the Pioneer and Expertise for inventing the "Ultra Smooth Movement Technology" (U.S.M.T.)

We have been the Creator and Leader in Developing Absolute range of Hinges with the "Ultra Smooth Movement Technology".

With its INNOVATIVE Thinking & Passion for Quality and Endless Endeavors Brass Fantasy has developed entire range of Products of Building Hardware.

The approach that we are following is "KAIZEN" i.e. 'Continuous Improvement' where every step is observed and how each step can be improved more & is worked upon.

At Riddhi Enterprise, philosophy of our company is:

Where all our efforts are relentless pursuit towards perfection.
Where solution never ends but is continuously evolving, changing with situations, time, people as well as their needs.
Where the there is no end to knowledge and every instance is taken as an opportunity to grow and learn.
From time to time we have upgraded our technical systems to deliver cost effective and better products. And it has helped us to offer a huge array of architectural hinges and builder hardware in a full range of finishes plus specialty hinges in all style, sizes and finises.

We have been absolutely Customer Centric, as a result of which we have our existing spread of Loyal Customers in various states of India and also in different countries across Africa, And we are in constant Endeavor to build such Loyal Customer Network Globally.

Quality Policy

We have always remained committed towards accomplishing complete client satisfaction through products and services, which are assured of reliability and high quality. We conduct and record quality checks at various stages of production, from the procurement of raw material until the dispatch of the products. We guarantee to manufacture hardware which meets high quality standards and performance requirements.

We have a separate in-house quality assurance laboratory which ensures international quality standards, throughout the production process.

We have quality control department, which ensures that each product manufactured as exactly to the print and each process are controlled and the quality of the parts maintained throughout the entire process. We provide inspection report to our customers if required.

Why Brass Fantasy?

Brass Fantasy product come with 5 years of Guarantee.
Specialists of Brass Hinges and Hardware Fittings with over 15 years experience.
Design expertise to minimize component machining.
Manufacturing Process is done according to 'KAIZEN' approach and as per ISO 9001:2008 standards.
Coating skills – All types electroplating done.
Quality – comprehensive policy and system.
Service reliability that is second to none.
Competitive pricing structure.
One stop shop – for all your Brass Hardware requirements.
Brass Fantasy Hinges come with "Ultra Smooth Movement Technology" which guarantee life time smooth movement even for highest frequency Door usage.